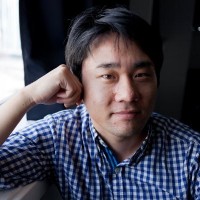 Here I would like to introduce myself in some detail.
My background

I was born in 1977 in Aichi Prefecture. I lived in a suburb of Aichi until I went to university in Tokyo and Kanagawa for 12 years. I lived in Shanghai, London and Gujarat in India for six years from 2009 due to expatriation and studying abroad. I have been back in Japan again since 2014.
My family consists of my partner, one child and my cat Yammer from India. My hobbies are playing football and watching baseball. I like digital products and comedy. My love of home appliances started in primary school, and I spent most of my week visiting electronics stores and collecting catalogues.
I have over 20 years of experience in practice, with different specialisations in Design Research & Data Analysis and Documentary Photography. [Keio University, MA Media and Governance and University of the Arts London, MA Documentary photography].
Beginning of career
Since I was a student, I have been interested in understanding abstract and invisible things, such as human feelings and social psychology. This interest led me to study data analysis and social research methods, which I later pursued in business fields such as marketing and product planning. I want to explain why I was interested in human consciousness and behaviour.
Interest in the mysteries of consciousness and behaviour
How is people's consciousness affected and changed by their daily emotional experiences of joy, anger and sadness? When I was twenty years old, I was intensely interested in this. Then, I came across Takashi Tachibana's books 'Spirit and Matter' and 'Near Death Experiences'. The books were written with an interdisciplinary approach, including molecular biology, psychology and statistics, to explain the vague existence of consciousness from a scientific perspective. This encounter with the author was the first time I experienced an organic connection between my studies. Then I decided to study social psychology, social research and data analysis as an approach to the mysteries of human consciousness.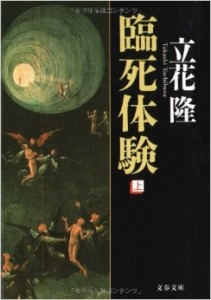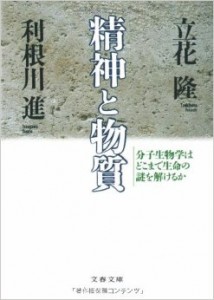 Student days: Expertise to use in society
As a student, I was sceptical about utilising the expertise I had learnt in society. The economist Dr Hiroshi Kato used to say to his students, "I want you to become Minerva's owls who light up the dark world of today, where the future is entirely unclear, and to become active members of society who can lead people. (He was speaking from his interpretation of Hegel's anecdote).
When I heard his inspirational words, I wanted to use my expertise to help brighten and energise people and society. At university and in graduate school, I was aware of the problems of the attitudes and behaviours of patients and service users in the health and welfare field and researched these issues. (My master's thesis was 'Data analysis of the determinants of health and care service use in Fujisawa City')
Sony period: Integration of experience, intuition, courage and science
I joined Sony Corporation in 2003. At the time, Sony was developing robots called AIBO and QRIO. When I saw these robots dancing while walking upright at an event, I empathised with the aspirational company that could help create a brighter future.
My job after joining the company is to lead research and data analysis work. However, even though I had specialist knowledge, it was a constant process of trial and error to work out when and how to utilise it to benefit the company. When I first joined the company, I lacked practical experience and was just an armchair theorist who wielded technical terms and analytical tools.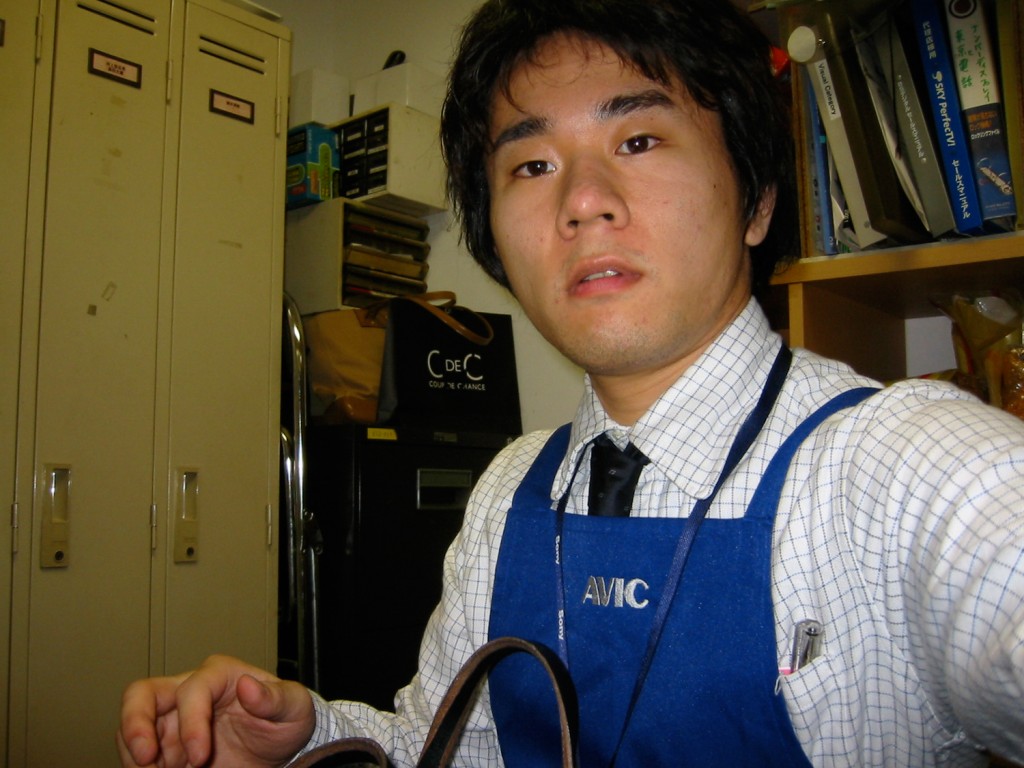 I work with various people at the company, including sales, marketing, advertising, product planning, engineers and designers. "Will this analysis make our profit?" and "Can we see the future?" were the questions I spent my days answering.
When research and data analysis became influential within the company after three years of working there, I realised that the most important thing was to use my experience, intuition and courage (I called it 'KKD') to add a more scientific perspective.
I realised that no matter how good scientific research and analysis you do, if you lack this KKD, gaining deeper insights and taking effective action will be difficult.
Good marketers have access to and think about large amounts of data such as sales, market share, competitor products, prices, customer surveys, complaints, enquiries, in-store observations, and social trends relating to the products they are responsible for daily. And they always have their hypotheses. For example, suppose a product's sales fall below expectations instead of vaguely asking why it is not selling. In that case, they hypothesise that prioritising the product's selling points was wrong, so they can make more concrete and immediate decisions to improve the product.
It is crucial to test intuition and tacit knowledge based on experience with scientific methods to make decisions with a higher probability of success. From working with such marketers, I learnt that marketing is the ability to combine intuition with a scientific perspective and to make decisions and accomplish them with courage.
Shanghai period: My first long-term overseas experience
In 2009, I had the opportunity to transfer to the Shanghai office. I aim to work with the marketing team to develop and test hypotheses and promote activities to grow sales in the vast Chinese market. Another essential part of my job was to travel to cities across the country and visit towns and shops to see if plans were being implemented well and to make improvements if necessary. The economic situation between cities differed significantly, and there were many insights to gain by visiting there first.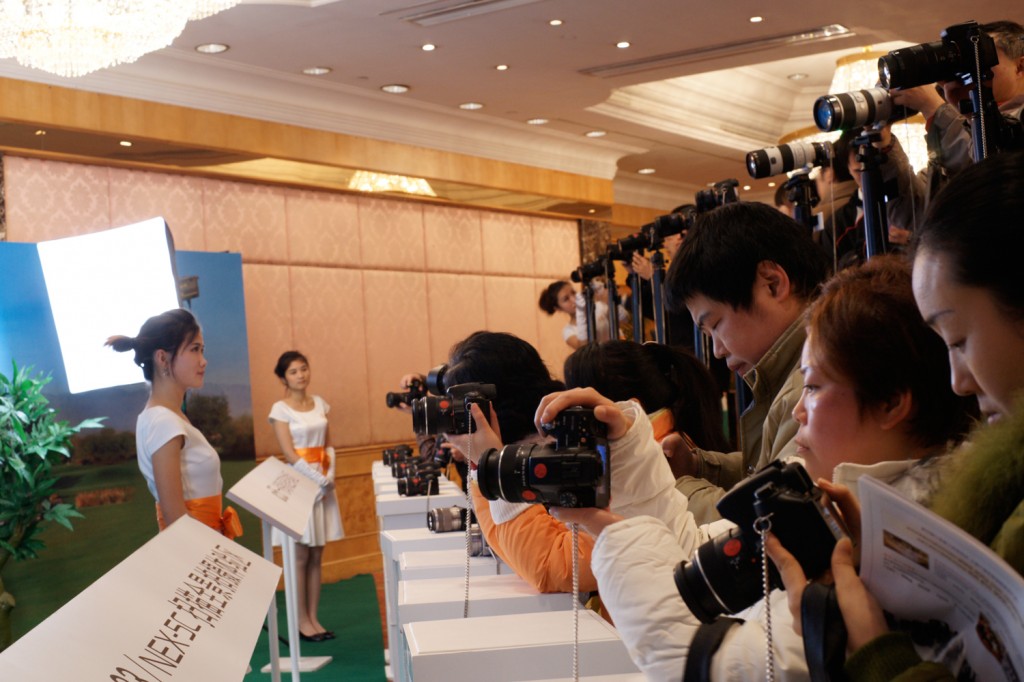 In my personal life, living abroad for an extended period for the first time was full of surprises. At the time, Shanghai was in the midst of a construction boom in preparation for the World Expo, with nearly ten underground lines in operation and global brands such as Louis Vuitton, BMW, Muji, and Uniqlo lined up around the major stations, which I remember was very different from the impression I had before coming here.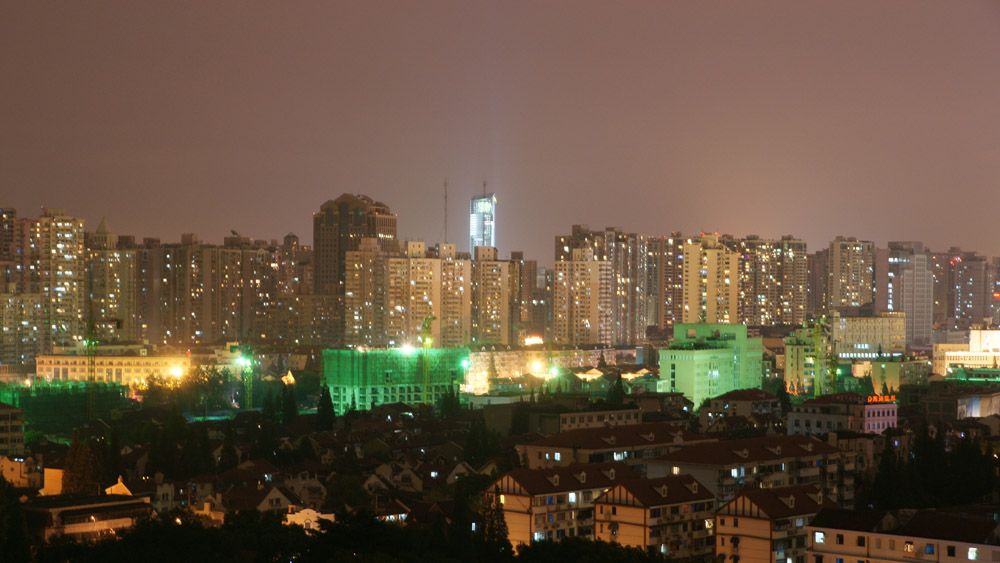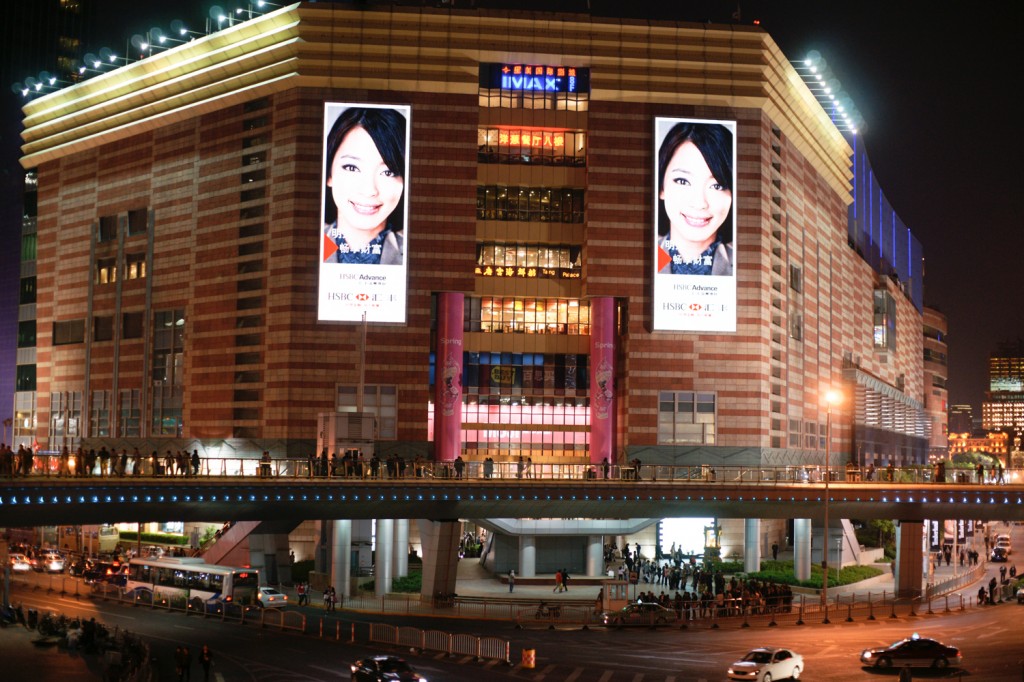 Developing visual expressive skills
After two and a half years of living in China, I began considering the limitations of quantitative and qualitative research. And how I could deliver information on different cultures and market conditions in a way that would resonate with people in and out of China. There is a term called insight, and I was searching for what I could do to convey it.
Since then, I have considered the possibilities of using and applying visuals. In particular, I could use the visual images underpinning our research for research and idea generation.
There were frequent opportunities to discuss with the product planning department and marketing staff with data at the head office and also to do field research together. Statistical data does make it easier to summarise facts and make decisions.
For example, if you measure colour and design preferences, you can see the results of the popularity contest. However, to understand even the meaning of the choices made, it is challenging to use just numbers. You must look at lifestyle trends, such as fashion, and interpret them throughout the process.
In such cases, using visual images for inspiration and looking at data is helpful. Rather than just collecting photos in the dark, we used them as a research framework for deciphering the content and exchanging opinions, like when, where, who, and in what mood.
Even for field research, there is only so much you can see in a limited amount of time, so having a hypothesis about the points to look at in-depth based on visual images and data in advance allows you to use the limited time effectively to gain insight.
In the early summer of 2011, I left Sony. I headed for the UK with the growing desire to "learn the methods and techniques of communication using visual images in earnest and utilise them in my research".
London period: Studied in an art school and fields
I studied at the University of the Arts London in 2011, learning about research methods, photography and editing photographic stories. The significance of studying photography and research at university is the methodology of expressing yourself through photography based on solid research.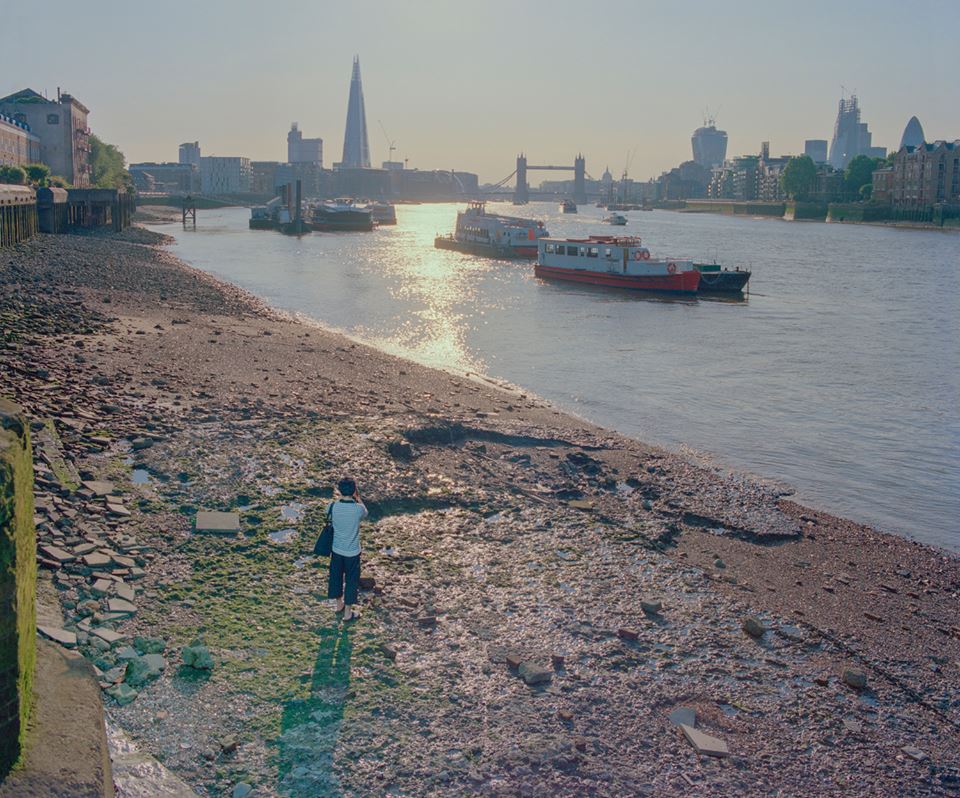 During my studies, I tried to learn as much as possible from the field, so I stayed in the UK, India, and Sri Lanka for long periods to produce photographic stories.
The theme of my final project was the Ceylon Coffee Revival Project, which I created during a two-month stay in Sri Lanka. I got to know people on social networking sites and was allowed to work with them as a member, collecting and expressing their stories.
At the same time as building up the photographic stories, I was also exploring the use of photography. I was interested in expressing the levels and involving the people who saw them, exchanging ideas and generating ideas.
For example, when you see many faces distorted by bitterness, you realise how high the barriers to popularising coffee are, rather than the data alone, "95% of people don't like coffee". The product that combines sweetness and bitterness, combining bananas and espresso, was conceived from this realisation.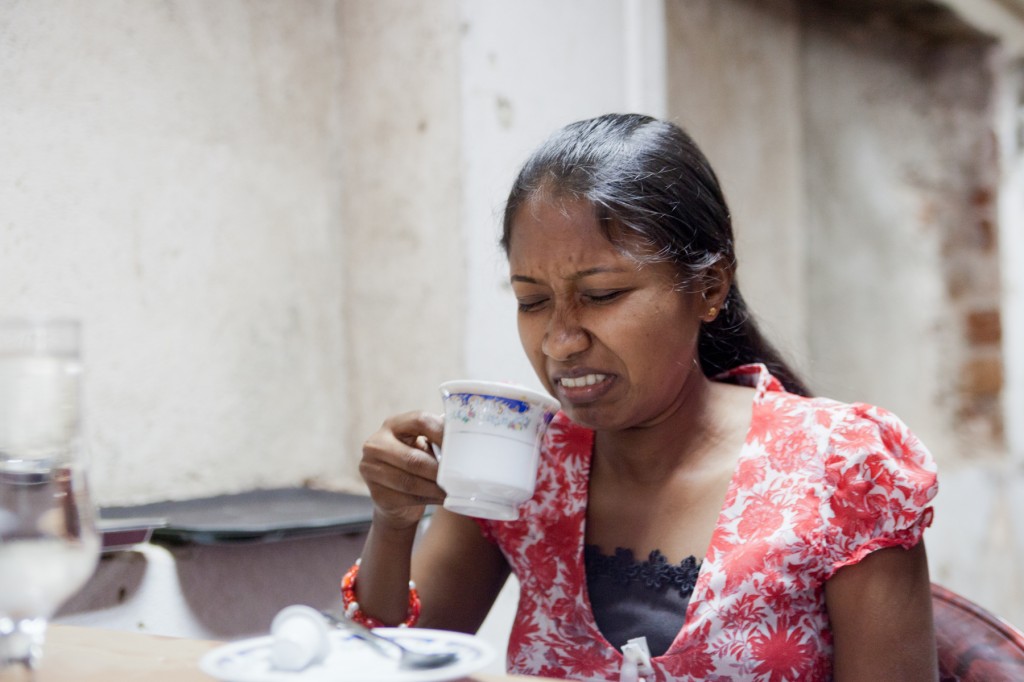 In addition to telling the story externally, photographic stories can be a motivating medium for the project members, who work in rural and urban areas at a distance, to see and know the context in which their work is connected.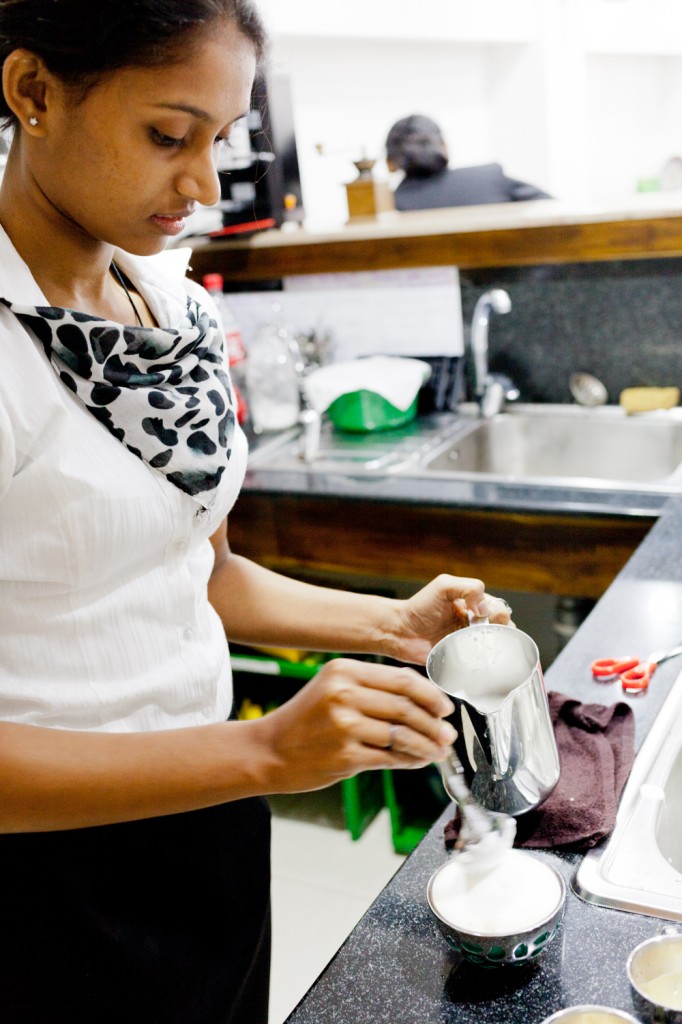 My new departure
When I finished my studies in 2014, I decided I would work with passion and logic. To move forward with this, I founded Pear LLC. with photographer and visual researcher Kito. We are based in Tokyo and Kanagawa, focusing mainly on research and production to design experiences for customers and consumers.
Thank you very much for reading.