Develop impactful idea
We are a specialists' unit which supports businesses to develop user experience by unveiling hidden needs of your customers based on hybrid research such as social science, marketing and design approaches.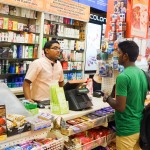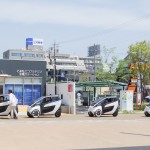 Interdisciplinary skills and global points of view
Our team members have interdisciplinary skills and experiences across design, art, business and science. Our strength is to identify and employ the most effective research method out of multi-disciplinary ways, including scientific approaches and field research of people and markets in different cultural backgrounds. Each member also studied abroad and working experience in the United Kingdom, India and China.
・Science

Sociology, Social Phycology, Anthropology, Social research, Marketing, Data science

・Business

Product planning, Marketing, Marketing communication

・Design

Photography, Documentary, Design research, Typography
Synthesis of Logic and Emotion
We collect, interpret, and visualise uncovered data, stories, and insights by using quantitative data and qualitative such as documentary photography and film.
Since both logic and emotion are important throughout our research process to share findings of a field-research, storytelling and visual language are not only used for a final report but also for analysis and synthesis.
     
Flexible collaboration and Co-creation
We pursue various collaboration styles to maximise project achievement with our partners and clients.